A Message from H.E. Nicola Rosenblum
Australian High Commissioner to Brunei Darussalam
(click here for the Malay translation)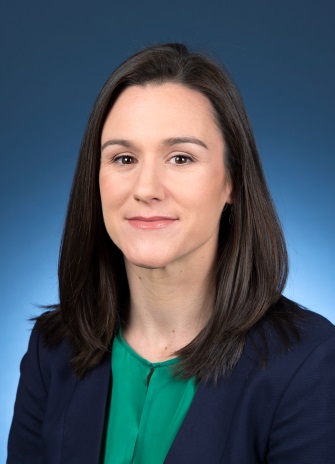 The Australian High Commission has enjoyed friendly and warm relations with the Brunei Government, private sector and community for more than 30 years and I am honoured to have the opportunity to continue to build on this friendship.
Our countries' long history of educational and academic exchanges underpins a diverse and robust relationship. Australia remains a popular study destination for Bruneians at all stages of their education, which ensures that we have a thriving alumni community. Thanks to the New Colombo Plan an increasing number of Australian students are studying and learning in Brunei – deepening the cross cultural understanding between us.
As Brunei's neighbour in the Indo-Pacific, Australia is invested in the security and prosperity of our region. We are pleased to work closely with Brunei in regional organisations, including the ASEAN Regional Forum and the East Asia Summit (EAS), to address the challenges and seize the opportunities present in this dynamic region. Through such agreements as the Regional Comprehensive Economic Partnership (RCEP) and the Comprehensive and Progressive Agreement for Trans-Pacific Partnership (CPTPP) our countries will work together to advance economic integration and cooperation.
Australia and Brunei are also bonded by a profound shared history built upon Borneo's liberation by Australian forces at the conclusion of WWII. Today our Defence relationship remains strong, cultivated through regular military exercises, policy dialogues, training and capacity building, and cooperation in regional and multilateral fora.
In continuing to build our countries' relations we also understand the importance of community outreach and civil society engagement. The High Commission strives to deliver programmes in culture, sport and the arts, working with local schools and community groups to promote cross cultural understanding.
The Australian Community in Brunei is also a valuable contributor to the close ties our two countries enjoy. The High Commission appreciates their contribution to the relationship, and remains committed to providing professional and courteous services to our citizens.
In my role as High Commissioner, I seek to engage with Government, business, civil society and community organisations across Brunei to further deepen my understanding of and appreciation of the diversity and strength of this beautiful country.
Follow me on my journeys in Brunei on Instagram: @duta.oz.bn
Her Excellency, Ms Nicola Rosenblum
presented her credentials to His Majesty Sultan Haji Hassanal Bolkiah Mu'izzaddin Waddaulah Sultan and Yang Di-Pertuan Negara Brunei Darussalam on Tuesday, 25 October 2016.
Contact information
Australian High Commission address and contact numbers
Address
Level 6, DAR Takaful IBB Utama
Jalan Pemancha
Bandar Seri Begawan BS8711
Brunei Darussalam
Telephone
+673 222 9435/ 224 1121
+673 222 1652 (Fax)
E-mail address
After Hours Consular and Passports Assistance
Australian Citizens who require urgent consular assistance after normal working hours should contact the 24-hour Consular Emergency Centre in Canberra, Australia, on +61 2 6261 3305 or SMS +61 421 269 080.
Public holidays
In 2019, the High Commission will be closed on the following dates:
Tuesday, 1 January
Friday, 22 February
Friday, 19 April
Monday, 22 April
Monday, 6 May*
Wednesday, 5 June*
Thursday, 6 June*
Monday, 15 July
Monday, 12 August*
Monday, 2 September
Monday, 11 November
Wednesday, 25 December
Thursday, 26 December
Friday, 27 December
*Subject to moon sightings.